Physical Therapy Services in Washington DC
Dry needling is a technique used to treat muscle pain and tightness. A thin needle is inserted into trigger points in order to release muscle tension, reduce pain and increase range of motion. This technique allows the therapist to target tissues that can not be reached manually. While the needle does penetrate the muscle, you may or may not feel the insertion. Some patients may feel a brief cramp at the site of insertion. Dry needling can be done for various musculoskeletal conditions and issues like chronic pain as well.
All workplaces have their risks. But in an office setting, the risks for workers are more subtle. Ergonomics is the science of building a workspace to fit the worker's needs, rather than expecting people to fit into standardized workstations. It's geared toward creating a space that minimizes your risk of injury, while at the same time helping you to avoid aggravating any previous injuries you may have sustained.
For most people, maintaining independence as they age is extremely important. This includes keeping both your mind and body in great shape. And a major concern is often fall prevention. We can help you with your strength, balance, and endurance. All of these factors which can impact your stability on your feet and make the difference between maintaining and independent lifestyle and needing assistance as you age. With the help of our physical therapy services we can help you prevent falls, so you can continue to enjoy your life.
Your gait is your pattern of walking. It's how your limbs move to coordinate the rest of your body to propel you forward. Gait training is the process of teaching you how to walk effectively. There are a number of different conditions that can cause difficulties with walking. Certain injuries, illnesses, and congenital conditions can cause you to need gait training. If you've encountered some issues with your gait due to illness or injury, physical therapy can help.
Hand therapy involves treating conditions of the shoulder, arm, elbow, forearm, wrist and hand. We provide interventions, preventative care and post-surgical rehabilitation for a wide variety of upper extremity issues such as:
Carpal tunnel syndrome
Arthritis
RTC tendonitis
Dupuytren's contracture
Tennis elbow
Fractures and dislocations
Aches and pains can sneak up on the best of us, and when they do, they usually come and go. But if they don't, physical therapy can help. For anyone who's experiencing pain or movement issues and isn't sure where to turn, a physical therapy injury consultation may be right for you. Scheduling a consultation with our therapists is the first step to determining what's occurring and the right treatment to get you on the road to recovery.
LSVT BIG is a treatment protocol that helps people with Parkinson's disease regain the ability to control their bodies. Because LSVT BIG treatments are customized to each individual, they can help at any stage of Parkinson's disease. However, they tend to be more effective in the earlier stages of the disease.
The connection between your muscles and your brain makes it possible for you to be mobile and perform your everyday activities. If you've been in some kind of accident, recently had a stroke, or have poor posture, at times those connections can misfire, resulting in pain or discomfort. Physical therapists have a variety of techniques they can use to help treat pain and discomfort, and retrain your brain and muscles to work better together. One such technique is neuromuscular reeducation. A process where you're able to improve balance, posture, coordination, and kinesthetic sense.
A running analysis, also known as a gait analysis, looks at your running form to gain insight into your posture, address faults in your technique and determine what aspects of your leg and body movements can be improved upon. The running analysis breaks down your stride into components by showing how and where your feet land and where they absorb impact. Each person will have a different style of running making this analysis a way of highlighting your unique running form.
Most people have heard of strokes, even if they haven't had one themselves. But even if you have never had a stroke before, it's important to recognize the signs and symptoms of one. Physical therapy for stroke patients revolves around helping you get back to the activities you used to do, in your professional and personal life.
Learning that you need to go in for surgery can be frightening. You may have had a sports injury, an accident, or simply wear and tear from aging. Although your surgery may have gone smoothly, your recovery can be a challenging task on it's own. We can help you speed up your recovery and get back to living a more normal life sooner than later. We offer physical therapy solutions to help you recover from a variety of common surgeries.
Telehealth is still an effective means of treatment even though there are some limitations compared to in-person therapy sessions. If you are concerned about health issues pertaining to in-person therapy sessions, please consider and choose telehealth to continue your treatment regime. Continuity of treatment is vital for managing your pain, maintain your recovery schedule, and preventing further injury. Find out more about some of the common ailments Capitol Physical therapy treats via Telehealth.
Your vestibular system is located mostly within your inner ear, inside a series of tubes called your vestibular labyrinth. It's responsible for providing your brain with information about movement. In particular, you can thank your vestibular system if you can: keep your balance, keep your head stable atop your body, maintain a good posture, remain stable while you move, and maintain your gaze on an object while moving. It's a complex system with many moving parts. Vestibular rehabilitation therapy is a form of physical therapy geared toward alleviating the problems caused by vestibular disorders.
The benefits of physical therapy reach far beyond helping injuries heal. The goal is to work with your body to meet its full potential and improve your overall wellness. If we don't have an active lifestyle with a healthy diet and manageable routine, our mental, physical, and emotional wellbeing suffers. Here at Capitol Physical Therapy in Washington, we offer customized physical therapy wellness programs, designed to help you maintain a healthy lifestyle. Because after all, wellness isn't just the absence of injury.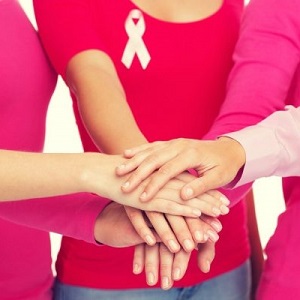 Breast Cancer & Oncology
Breast cancer and its treatments, such as chemotherapy, can affect energy and physical functioning. For example, many treatments decrease estrogen in the body which can lead to decreased bone density. Procedures around the chest and armpit area can cause limitations in shoulder range of motion. We can help you design an individualized exercise program that combines range-of-motion training with light resistance exercises. This aims to reduce fatigue and decrease chances of developing lymphedema, frozen shoulder, rotator cuff issues, and posture weakness.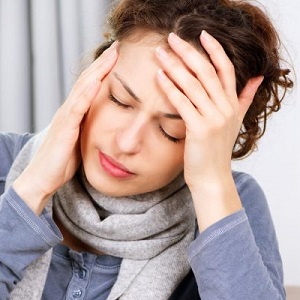 Cervicogenic​ ​Headaches 
Cervicogenic headaches are chronic headaches that can occur because of a neck dysfunction or lesion. We can work with you to decrease the pain and increase your range of motion through strengthening exercises and manipulation of the thoracic and cervical spine. Many of them have lack of a good posture as a major contributor. We can assist you to have a better ergonomic set up and awareness as well.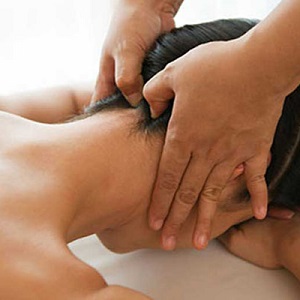 Manual​ ​Physical​ ​Therapy 
Manual physical therapy can help restore mobility to stiff joints and reduce muscle tension so you can return to more natural movement without pain. Techniques are aimed at relaxing tense back muscles and restricted joints to reduce back pain and increase flexibility. Soft tissue work, such as massage, can help relax muscle and increase circulation while manipulation work reduce joint pain and help with flexibility and alignment. Manual physical therapy can help relieve:
Lower back pain
Neck pain
Muscle-tension headaches
Hip and knee osteoarthritis
Shoulder pain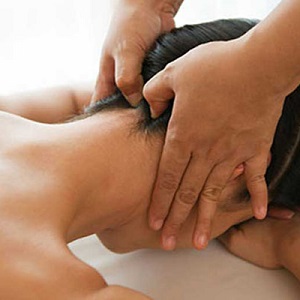 Spine​ ​Care 
Back and neck pain can be chronic and affect many aspects of well-being. We can help you create a custom exercise plan to strengthen the back and increase flexibility so it is more resistant to injury. Techniques include manual physical therapy on the vertebrae and surrounding soft tissue. Our goal is to help you reduce spinal pain and prevent further injury.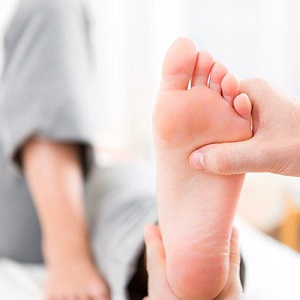 Podiatry​ ​Issues 
Foot and ankle pain can severely affect your quality of life. We provide care for a variety of foot and leg problems such as heel pain, plantar fasciitis, bursitis, Achilles tendon injuries, ankle sprains, and more. We'll work with you to create a plan to increase mobilization, reduce pain and restore function through a combination of orthotics, manual physical therapy, soft tissue mobilization and more.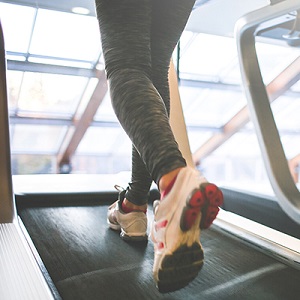 Wellness​ ​&​ ​Fitness Plans 
Whether you are trying to increase strength, endurance, flexibility or just your overall well-being, we can help you do it safely and effectively. Our physical therapist can show you the best techniques to reach your goals quickly and without injury. Prevention is better than cure and having a background knowledge of your musculoskeletal issues we can build programs that our customized for you.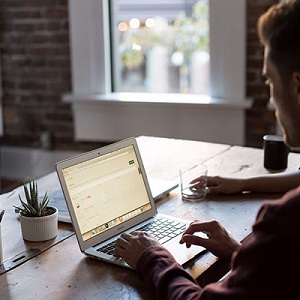 Workplace​ ​Injuries 
We can assist with acute and chronic workplace injuries so you can return to work quickly and healthy. We provide manual physical therapy to treat back, neck, shoulder and knee injuries due to falls, lifting or twisting.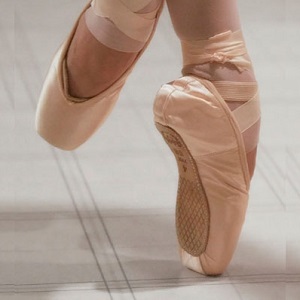 Performing​ ​Arts​ ​Medicine 
We can assist with pain or injuries obtained from performing. Whether you're a dancer, skater, actor, singer, we can assist with injury prevention and rehabilitation through:
Joint and spine mobilization
Myofascial release
Soft tissue mobilization
Trigger point release
Chronic pain or an injury holding you back? Capitol Physical Therapy can help. 
Book your free 15 minute consultation today